Service Specials
If you want to keep your BMW running for a long time on New Haven roads, bringing in your vehicle to BMW of North Haven for routine maintenance is a must. No matter what vehicle you drive, you can take advantage of our BMW service discount coupons. After viewing our BMW service coupons, schedule an appointment with BMW of North Haven service department, where we work to ensure every new and used BMW around North Haven runs at its best.
BMW of North Haven
610 Washington Avenue, North Haven, CT
Service: (203) 239-7373
Fall Tire Event Coupon
Expires: December 31, 2019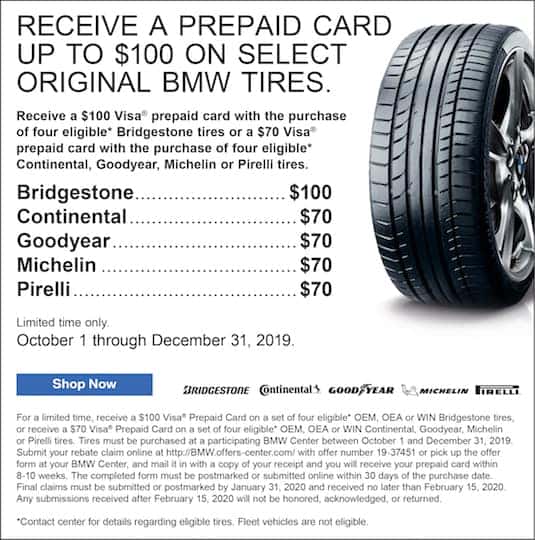 Save Money with BMW Service Coupons at BMW of North Haven
Next time you bring your BMW in for service, you can be sure that you aren't overspending on routine service procedures thanks to our ever-changing BMW service discount coupons. Be sure to check out our tire service specials and more online before making your way from Cheshire to our service department. Schedule your appointment online today and take advantage of our BMW service coupons.