Get the Perfect Holiday Gift for the BMW Lover in Your Life

BMW Holiday Gift Ideas
If you're on the hunt for some last minute gift ideas for the BMW lover in your life, you will be sure to appreciate that there is a vast inventory of BMW holiday gifts on the automaker's website, and with free two-day shipping through December 31st, there is still plenty of time to get exactly what you need before the holidays arrive. Plus, with a range of items for all personalities, we can almost guarantee that you will be able to find the perfect gift.
Another benefit of purchasing the holiday gifts that you need through the BMW shop is that it features a wide range of prices. So, if you are just looking for a little something extra, you can pick up some of the smaller accessories, such as a pen, button or wallet. There are also aviator-style sunglasses, key cases, driving gloves and stylish travel mugs and water bottles. All of the items are available in a spectrum of colors too, so it doesn't matter who you're buying for. There truly is something for everyone.
The BMW Lifestyle product collection is also filled with apparel for all types of occasions. Whether your gift recipient dresses casually, formally or sporty, rest assured the BMW shop has what you need. There are also a variety of collections to choose from, such as Golfsport, Motorsport, Yachtsport and Athletics, and as each of the lines has hats, pants, shirts, sweaters and other apparel, there are plenty of options.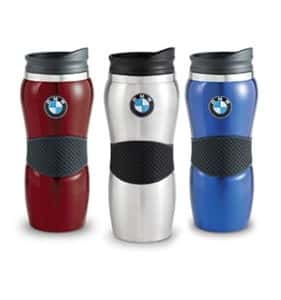 If you're buying for someone who spends a lot of time at the gym or on the road, you can get them one of the many items from the bags and luggage set. There are backpacks, duffle bags, laptop bags, totes, travel bags and suitcases, all of which are affordably priced, making them extremely appealing holiday gifts.
To take advantage of the free two-day shipping, be sure to get your order placed by the end of the year. If you really want to go all out this year, you can check out our new and used car inventories, where you can find plenty of gifts that would be sure to bring a smile to anyone's face. If you have any questions about holiday gift ideas, be sure to get in touch with us here at BMW of North Haven. We would be happy to help you find the perfect BMW present. We hope that you have a safe and enjoyable holiday season!