Is the 2017 BMW i3 114-Mile Electric Driving Range Enough?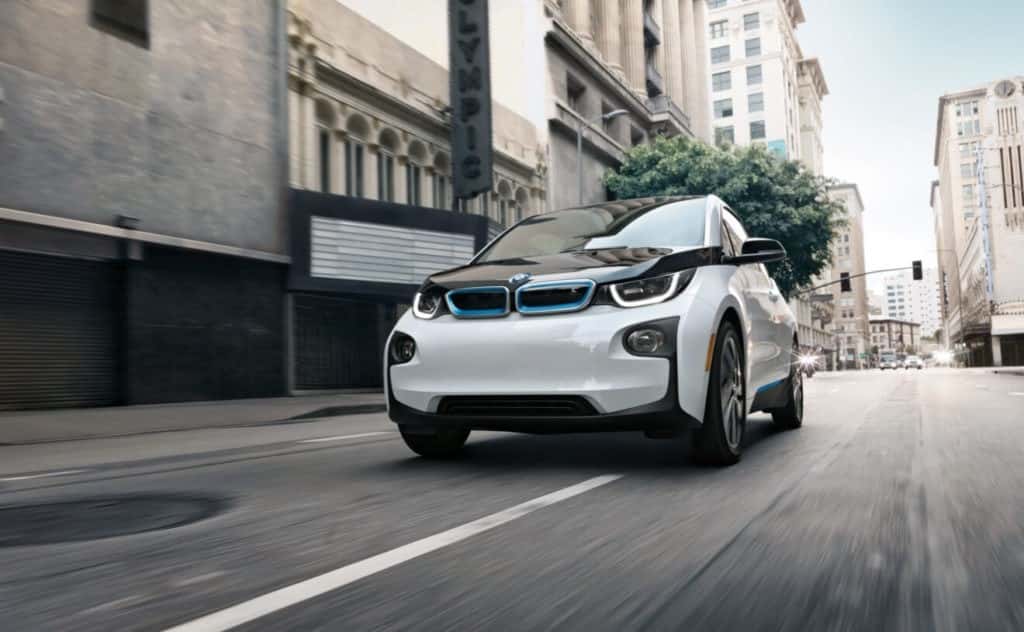 Advantages of the 2017 BMW i3 Electric Driving Range
Many car shoppers are skeptical when they approach electric vehicles like the upgraded 2017 BMW i3 and many ask — is that electric driving range enough? In short — yes it is. Drivers who consider the ultra-efficient BMW i3 will find that a 114-mile electric driving range is more than enough for a majority of drivers. Take a look at the advantages of the 2017 BMW i3 electric driving range and how it compares to many popular competitors with this quick overview.
Why Should You Choose the 2017 BMW i3?
With a move towards clean energy in the automotive industry, models like the Tesla Model S, Tesla Model 3, Chevy Bolt EV and others have gained in popularity. Armed with electric driving ranges in excess of 200 miles, these models are impressive options in the segment, although we will take the BMW i3 over all competitors. BMW i3 editions bring a 114-mile electric driving range, BMW reliability and signature BMW-brand luxury to the table with an affordable price tag. Add a range extender and the BMW i3 will travel 180 miles on a single charge.
Did you know that the average commute distance in the United States is just 25.2 miles? When you take this into account, the BMW i3 has more than enough range to get you to and from work on a single charge with a few errands along the way. If you have the ability to charge your BMW i3 at work or at local electric vehicle charging stations in Connecticut, you will never have to worry about slowing down.
When you examine the 2017 BMW i3 in conjunction with popular Tesla models, you will find that the BMW i3 provides impressive performance, incredible luxury amenities and a more affordable price than the majority of Tesla models and luxury that will outclass competitors. Next to the Chevy Bolt EV, the BMW i3 will deliver unrivaled luxury at a similar price point with incredible driving dynamics. Take a look at a few statistics below.
2017 BMW i3 – 114-Mile Driving Range – $43,600
2017 BMW i3 with Range Extender – 180-Mile Driving Range – $47,450
2017 Chevy Bolt Premier – 238-Mile Range – $40,905
2017 Tesla Model S – 208-Mile Driving Range – $68,000
2017 Tesla Model 3 – 215-Mile Driving Range – $35,000
With an electric driving range that is more than enough for the average commuter, an affordable price tag and iconic BMW luxury features, the 2017 BMW i3 will go toe to toe with any electric model on the market. Explore the advantages of the 2017 BMW i3 electric driving range today at BMW of North Haven. Visit the BMW of North Haven inventory today and get behind the wheel of the BMW i3!