New Technology Makes the 2017 BMW 7 Series Stand Out From the Crowd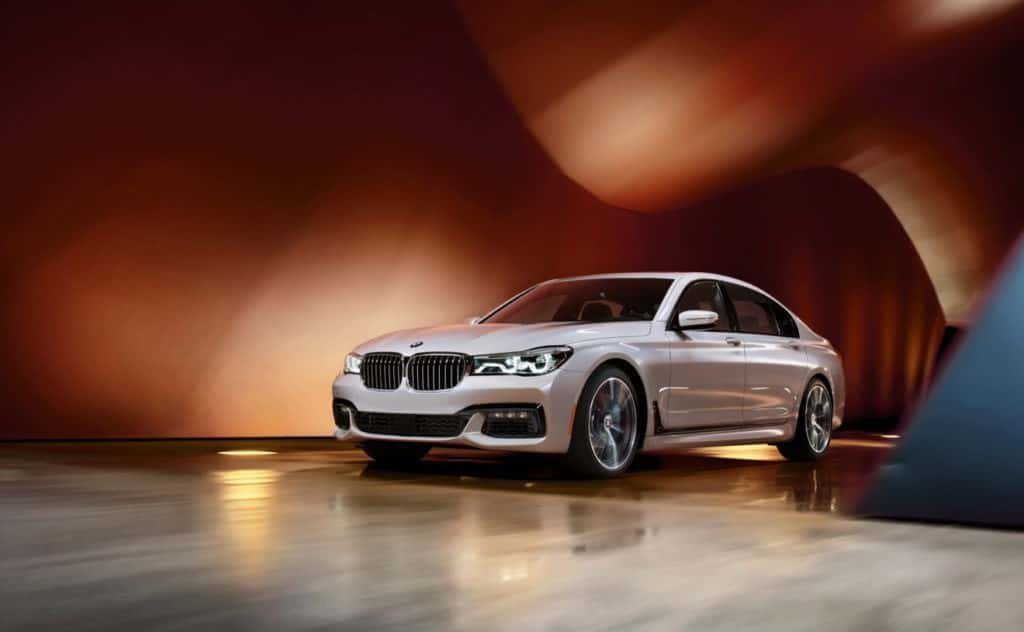 2017 BMW 7 Series Technology and Features
Luxury and performance are the gold standard of the BMW brand and are present in any and all models that bear the BMW insignia. What sets the refined 2017 BMW 7 Series apart from competitors is a wealth of innovative technology that will augment comfort, convenience and luxury. Delve deeper into the 2017 BMW 7 Series technology and features below that promise to amplify your driving experience when you get behind the wheel at BMW of North Haven
BMW iDrive 5.0 with Gesture Control
A highlight of the BMW 7 Series spec sheet is the revolutionary BMW iDrive 5.0 system with Gesture Control. With an intuitive touchscreen display, you have superior entertainment and connectivity at your fingertips. Gesture Control takes entertainment and connectivity to another level with five hand gestures that can control communication features, volume level and much more.
BMW 7 Series Carbon Core
Built on a high-strength, lightweight Carbon Core, the 2017 BMW 7 Series will enhance power and performance. As strong as steel and 50% lighter, the Carbon Core provides a low center of gravity that allows you to reach mind-blowing speeds and vault from zero to 60 mph in 4.3 seconds with select trims.
Rear Executive Lounge Seating Package
Peerless luxury is a highlight of the BMW 7 Series and is put on display when you add the Rear Executive Lounge Seating Package. Premium leather, plush massage seating, comfortable footrests, standard on-board Wi-Fi, dual 10-inch entertainments screens and a wireless charging pocket provide opulent luxury that is without equal.
7" Touch Command Tablet
Leave your iPad at home and adapt the BMW 7 Series to your specifications with the removable seven-inch Touch Command tablet. Fitting snugly in the rear armrest, this innovative tablet gives passengers control of ambient LED lighting, the panoramic roof, music and media as well as comfort features.
Panoramic Sky Lounge LED Roof
Enjoy open and airy luxury with the Panoramic Sky Lounge LED roof feature. This innovative feature not only provides an open feel to the BMW 7 Series cabin, it employs more than 15,000 etchings that are infused with minute LED lights. This gives you the ability to illuminate the panoramic roof in six different LED colors.
Display Key with Remote Control Parking
Control countless features of the BMW 7 Series with the Display Key. This innovative key fob with an integrated LCD touchscreen display can provide pertinent driving information such as fuel levels, estimated driving range and service schedules. With this device, you can also remote park your new BMW in tight spaces with Remote Control Parking.
Augment luxury and comfort when you get behind the wheel of the 2017 BMW 7 Series at BMW of North Haven. Armed with an overview of the 2017 BMW 7 Series technology and features, you can get a glimpse at the future of the BMW brand. Keep an eye on the BMW of North Haven inventory for the arrival of the next-generation 2017 BMW 7 Series later this year.