What's New on the 2018 BMW M3 Sedan?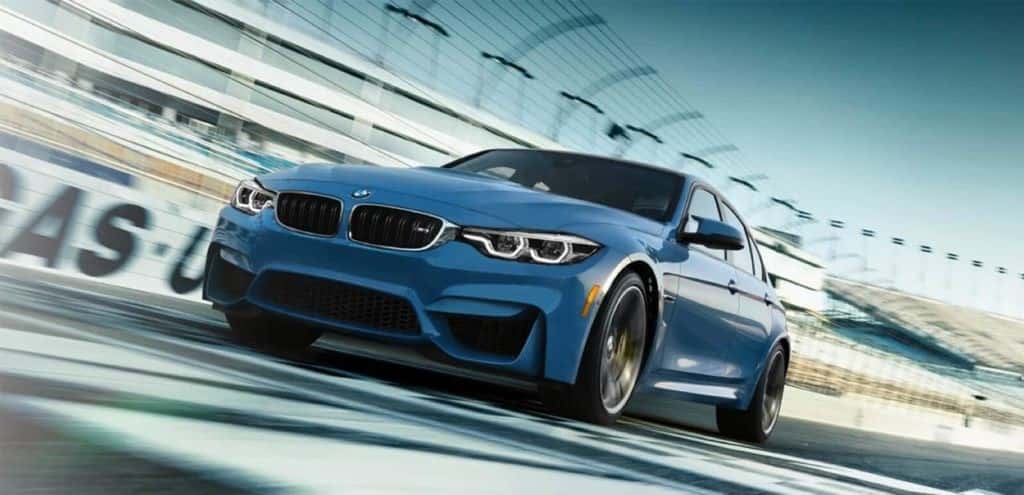 Anytime a new vehicle is introduced, it's always exciting to learn about its new features and capabilities, especially when it's joining the impressive BMW lineup. In the case of the new 2018 BMW M3 Sedan, here are some of the feature and design updates we can expect. Additionally, we will cover the model's potential release date.
2018 BMW M3 Sedan Release Date and New Features
Feature Updates for the 2018 BMW M3
For the 2018 model year, the BMW M3 comes equipped with LED headlights, which are replacing the Xenon adaptive headlights from the previous version. The M badge on the seat has been updated to be high-gloss black and includes M3—the entire model name. The 2018 BMW M3 continues to offer the Competition Package, which now comes with new 20-inch forged black star-spoke wheels with mixed performance tires. In addition to these enhancements, the new BMW M3 also comes standard with new and improved iDrive 6.0 with Touch Screen.
BMW iDrive 6.0 with Touch Screen
Among all of the updates and improvements on the 2018 BMW M3, perhaps the most important change is the new iDrive 6.0 system with touch-screen display. The 6.0 version is now standard across almost the entire new BMW lineup and features a more simplistic menu and new hardware designed to improve the user experience.
When Will the 2018 BMW M3 Be Released?
The new BMW M3, which is currently in production, is expected to be available at dealerships across the country very soon. Stay tuned for more information about the 2018 M3's arrival to BMW of North Haven for the opportunity to get behind the wheel and experience its new and improved elements firsthand.