How To Program a BMW Key Fob

---
North Haven and New Haven area drivers might find programming their BMW Key Fob and BMW Key Battery a straightforward task, but if you've never done it before or you want a quick refresher, it's helpful to have specific instructions on hand to make the process go more smoothly–check out our guides below and contact us if you have any questions!
How to Program a BMW Key Fob Replacement From The Beginning
Use this guide if you don't have a working key fob and need to create a new BMW Key Programmer from scratch:
Push the key into your BMW's ignition switch position 1 (aka don't start the engine but turn on the electronic systems) and move it back and forth (from position 1 to off) quickly five times.
Remove the key and hold the unlock button down. Press the lock button (BMW logo) 3 times, then let go of the unlock button.
You can program additional key fobs at this time by repeating the above step within 30 seconds of the original key programming step.
Switch on the vehicle's ignition to complete the programming process.
How to Program Additional BMW Key Fobs Using an Original
For those drivers that already have a working key fob but need to create additional keys, the guide below will be of help:
Enter your BMW vehicle with the working key fob and the additional fobs that you wish to program. Make sure that the doors and windows are closed.
Insert the original working key into the vehicle's ignition and turn it position 1. The car's dash lights and accessories should light up.
Turn the key back and remove.
Again working with the original key fob, hold down the unlock button and press the lock button (the BMW logo) three times, then releasing the unlock button. At that point, the doors should automatically lock and unlock.
Grab a new key and hold down the unlock button while pressing the BMW logo three times like before, then release the unlock button. Again the doors should lock and unlock.
Repeat for all additional key fobs.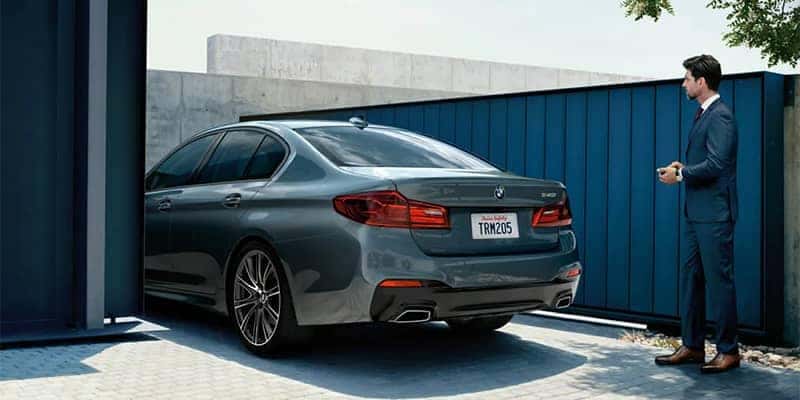 Contact our Service Department for Additional Help
The above set of instructions should work for the majority of BMW vehicles but in the event that Cheshire and Branford area drivers have trouble completing the key fob programming process, we suggest contacting ourservice department for additional guidance, or save time and schedule your vehicle in for a service visit online. As a reminder, keep your BMW running smoothly by reviewing its regular maintenance schedule to ensure that it continues to provide you with trouble-free driving. For any questions, please contact us today!
More From BMW of North Haven
The 2024 BMW X5 Receives a Powerful Facelift The BMW X5 receives a facelift bringing more power and efficiency to the staple SUV.  Available as a full gas or hybrid SUV, the 2024 model year, with redesigned front and rear ends, a more modern interior with a curved digital display, and a more powerful inline-six…

ARRIVING THIS YEAR: 2023 BMW XM TO BMW OF NORTH HAVEN The BMW XM Model is the first dedicated M model since the M1. What makes the XM so unique is the hybrid-assisted V8 engine. There are seven exterior colors available, and all of them are no-cost options. There is: Carbon Black Metallic, Dravit Grey…

Spy Photos Show Refresh of BMW X5 and New headlights  The BMW X5 is preparing for a mid-cycle refresh, and today we bring you spy shots that give us an idea of what that update will look like. BMW's camo is light enough up front to tell that the lower bumper is being massaged with…