How to Update BMW Software

---
BMW is always ahead of the curve when it comes to in-vehicle technologies, and if you own a BMW in Hamden or Cheshire you'll want to make sure you update your BMW iDrive software periodically to keep up. This process isn't as hard as it sounds–follow our guide below and find out how to update BMW software so you can stay connected and informed on the roads ahead.
BMW iDrive Update Tips
Depending on your specific BMW model, you will need to perform either a full BMW iDrive update or a partial BMW iDrive update. Follow our BMW iDrive hack for updates to will help you determine which update is necessary:
FULL SOFTWARE UPDATE: Only recommended if you have system-wide issues:

You may need to update your car's electronic control modules.
This will need to be done by a skilled technician at a BMW-certified service center.
A technician will need to use BMW computers to determine the root cause of the problem.
This step is only recommended when absolutely necessary.

PARTIAL SOFTWARE UPDATE: The more commonly required BMW iDrive update.

This involves components like Bluetooth®, multimedia systems, and mobile device compatibility.
This simple BMW iDrive update can be performed right at home.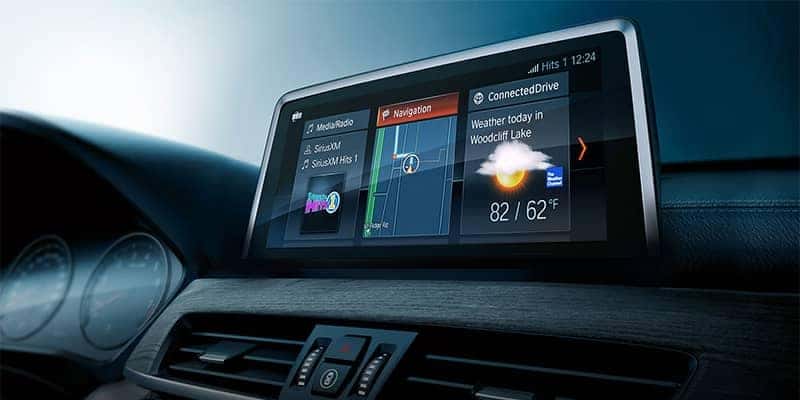 How to Perform a Partial Software Update
Follow the steps below to update the technology features in your BMW:
Find your vehicle's VIN. You will need it to check and see whether there are any updates available for your particular model.
Enter the VIN here to find any updates.
Download any available updates to a USB drive.
Use the USB drive to transfer the updates to your BMW.
Once the updates have been transferred, you will be able to take advantage of the most up-to-date software available for your vehicle.
Learn More About BMW Technology with BMW of North Haven
If you have any issues performing these updates our BMW Service Center can help–contact us at BMW of North Haven near Madison to learn more about your BMW technology, or how to program your BMW key fob.
More From BMW of North Haven
The BMW X7 has quickly developed into the most coveted SUV of its time. What to expect with the more powerful & refreshed 2023 BMW X7 SAV : New Standard Exterior – Designed for Excellence Illuminated BMW Kidney Grille Iconic Glow Option Horizontally split LED Headlights. Top daytime driving lights/bottom standard adaptive matrix LED Headlights…

EMPLOYEE SPOTLIGHT CONGRATULATIONS! Congratulations to Client Advisor Pierre who celebrates his 3 year anniversary with us this month at BMW of North Haven! "I can't believe it's already been 3 years. What is that saying. Time flies when you are having fun. I think after a record-breaking year of 2021, there is definitely thirst for…

New Haven drivers who prefer the adventurous luxury of Sport Activity Vehicles know the new BMW range goes the extra mile. For a truly powerful SAV with efficient use of space and capacity, our experts recommend exploring the new BMW X3. Dimensions are a necessary factor in determining how each driver builds a relationship with their…