---
Who owns BMW? You will find the headquarters of BMW in Munich, Germany, and the company itself is part of the BMW Group. Other brands in this group include MINI and Rolls-Royce. If you would like to know more about the BMW brand, we can't blame you. That is why we are happy to share the details with our friends in the New Haven and Cheshire areas.
What is the BMW Group?
The BMW Group, which is known as BMW AG in Germany, is an incorporated entity owned by shareholders. Bayerische Motoren Werke Aktiengeselleschaft is the group's full name in German. The first part of the name translates to "Bavarian Motor Works." The "AG" portion of the name lets the world know that BMW is a shareholder company.
Who Owns BMW Shares?
Half of the BMW Group is owned by the Quandt family. The family has been shareholders of the company for many years. The rest of the BMW shares are owned by the general public.
29%=Stefan Quandt: A German industrialist and engineer.
21%=Susanne Klatten: Successful investor and sister to Stefan Quandt.
50%=Public Float: This represents the shares that are owned by public investors.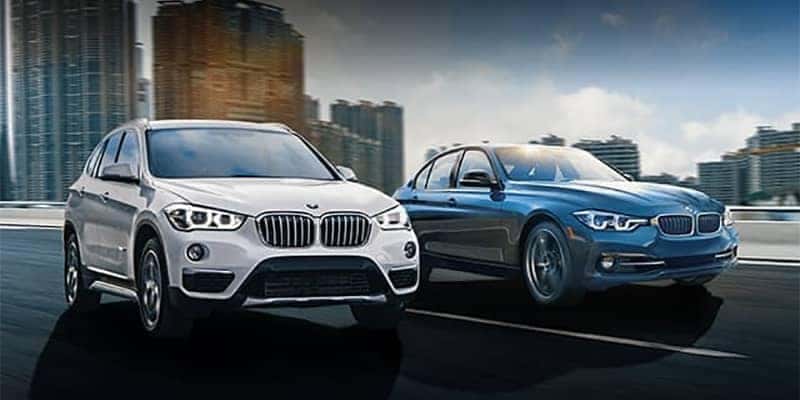 Where Is BMW Made?
Who makes BMW vehicles? You will find a majority of the BMW manufacturing plants in Germany. However, you will find BMW manufacturing locations across the globe. If you are interested in visiting and touring a BMW manufacturing facility, you have several options worldwide:
Germany: Berlin, Dingolfing, Landshut, Leipzig, Munich, Regensburg, Wackersdorf
Austria: Steyr
Great Britain: Oxford
China: Shenyang
There are several other facilities globally that assist in the production ofnew BMW models and BMW OEM parts:
Austria: Graz
Brazil: Manaus
Egypt: Cairo
Germany: Eisenach
Great Britain: Goodwood and Swindon
Indonesia: Jakarta
India, Chennai
Italy: Cassinetta
Malaysia: Kuala Lumpur
Mexico: San Luis Potosi
Russia: Kaliningrad
South Africa: Rosslyn
Thailand: Rayong
United States: Spartanburg, SC
Learn More About BMW with BMW of North Haven
Now that you know a little more about the BMW company, why not stop by to see the lineup in person? Whether you want a sophisticated sedan, an adrenaline-pumping sports car, or a spacious and luxurious SUV, there is something for everyone in the BMW lineup. Contact BMW of North Haven today for more information or to set up a test drive. We can't wait to show you everything the BMW lineup has to offer.